TruForm Optics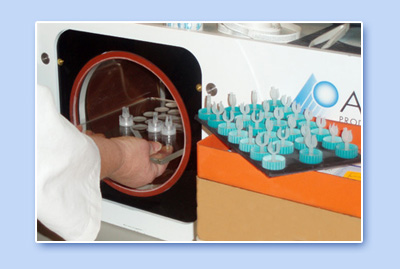 About Us
TRUFORM OPTICS OFFERS TANGIBLE® HYDRA-PEG® ON SEVERAL BAUSCH + LOMB
BOSTON® GAS PERMEABLE LENS MATERIALS
At TruForm Optics we focus on what we do best, bringing eye care professionals the finest quality custom GP lens designs.
We are committed to bringing you new and innovative designs and have the resources, unmatched in the industry, to deliver. We have long recognized that to meet the needs of our customer we must go beyond the limited resources available in the GP lens industry. In order to exceed the limits of our industry we have developed our own lens design and order entry software, along with building our own patented manufacturing equipment.
Our commitment to delivering you superior quality, unique designs and excellent service begins the minute you place your order. Our system allows us to store your patient records in our computer for easy retrieval by our customer service representatives and /or consultants who, in return, download your order into our network for production on our state-of-the-art equipment.
You can rest assured that when you combine the expertise of our consultants with our lens design software you will receive a superior quality lens design that will increase your patients' satisfaction and, ultimately, the overall profitability of GP lenses in your practice.
Our Profile
TruForm is a family owned business with headquarters in the Dallas/Ft. Worth, Texas area. We are long time members of the Contact Lens Manufacturers Association (CLMA) and proud recipients of the CLMA Seal of Excellence. The Seal of Excellence is awarded to laboratories whose lenses meet or exceed applicable industry standards as determined randomly by an independent testing service.
Our History
TruForm was established in 1976 by one of the true pioneers of contact lens machining, Frank Svochak, Sr. For many years TruForm has produced the highest quality spherical, toric and other specialty rigid gas permeable lenses, while emerging as the leader in bifocal/multifocal contact lens designs. Today the company's President is Naomi "Jo" Svochak. Jo is a pioneer in her own right as she was the first woman to hold the position of President with the CLMA.
Our Mission
We are dedicated to the expansion of the gas permeable contact lens industry and becoming the leading manufacturer of presbyopic GP contact lenses.